Gathered & Scattered (Yuletide soundtrack)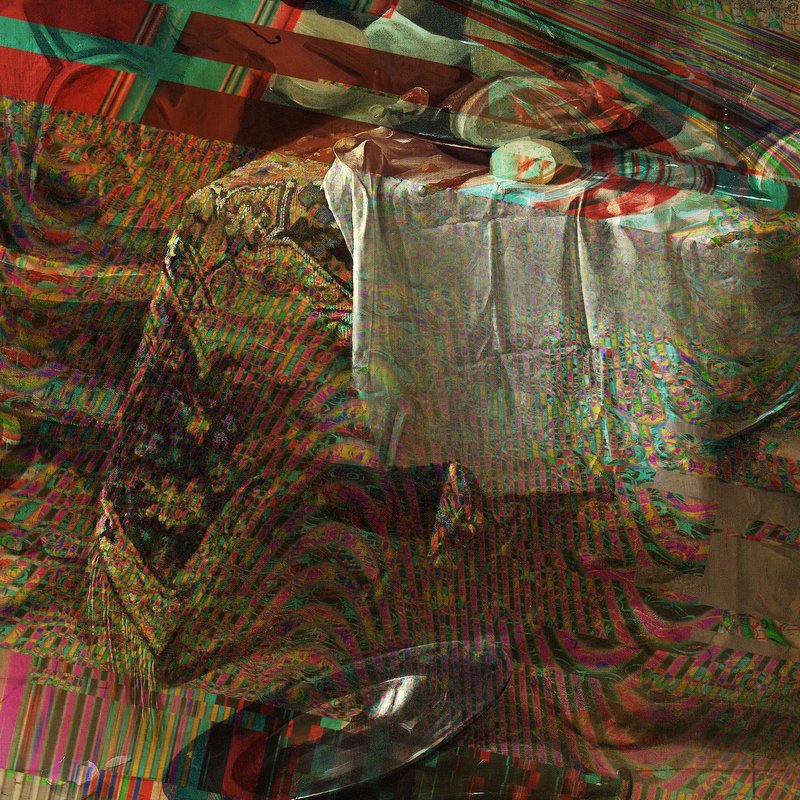 Ushering in the festive season, Lowdjo and FoAM invite you to grow worlds at the scale of your (dinner) table. Concocted between the surreal swamp of Brussels and the misty forests of Istria, we're delighted to present a musical smorgasbord to complement seasonal feasts. Eating at the table or dancing on the table, expect to move and be moved. We recommend serving as an appetizer or a pick-me-up, whether gathered in the same room, scattered across continents, or gathered and scattered online. No matter the circumstances, hospitality is a critical survival skill. As we spiral through the ending of some worlds and towards (re)generation of others, keep your doors ajar and stockpile enough to share.  Santé & Nazdravlje!
Gathered and Scattered, Yuletide soundtrack for FoAM's Anarchive, mixed by Lowdjo. Illustrations by Theun Karelse.
Cassetteboy & Lowdjo - Whaling Away
Japanese Genius - Pikah o Papikah ?? (Part 1)
[dunkelbunt] Feat Amsterdam Klezmer Band - La Revedere
Richard Cheese - Insane In The Brain (Cypress Hill)
Balkan Beat Box - Digital Monkey
sevdahBABY - do U like it?
Richard Cheese - Darth Vader's "Imperial March" Theme (Live at The Derby)
MICACHU w/ Tirzah - GO
Figli di Madre Ignota - Nema Problema Tourist
Cassetteboy - Shit @ Bird Muck
Richard Cheese - Personal Jesus (Depeche Mode)
Data - Ne zovi to ljubavlju
Du Du A - Ja ne bi, ne bi, ne bi
Analogik - Ben Horn er et Farligt Monster
[dunkelbunt] Feat Raf Mc & Fanfare Ciocarlia - The Chocolate Butterfly
Richard Cheese - Closer (Nine Inch Nails)
Du Du A - Primitivni Ples
Figli di Madre Ignota - Spaghetti Balkan
Richard Cheese - Milkshake (Kelis)
O.M.F.O. - Magic Mamaliga
Boom Pan - Let Me Touch
Richard Cheese - Imagine
Postolar Tripper - Vuci, tile I balava sapile
Party Catani - Sexy Disco DJ
DJ Donna Summer ft. Salt n Peppa - Push It
Gabber Modus Operandi - Mencuri Singeli
Goran Bregovic - Gas Gas
Richard Cheese - Rock The Casbah (The Clash)
Figli di Madre Ignota - Ole Ole
Du Du A - Strast-Fever
Richard Cheese - Holiday In Cambodia (The Dead Kennedys)
Kiril feat MC Wasp & Rucl Jungle Shadow
Russ & Roc Vs. Mahal Rai Banda - Spoiteresa
Africa Hitech - Out In The Streets (VIP)
Shazalazoo vs Harry Poppins
Party Catani - Fat Gal
The Tiger Lillies - Covid-19
Cassetteboy - Alcohol
---
Featured as part of FoAM's Anarchive soundtracks:
Created: 24 Dec 2022 / Updated: 30 Jun 2023