Viruscraft open play testing
This event has passed
Viruscraft is an experiment in creating new ways to understand the invisible world of viruses. With researcher Ben Longdon at Exeter university, FoAM Kernow has been building games, simulation worlds and novel tangible interfaces that explore how viruses jump between species and evolve over long periods of time.
This open play testing activity will be a chance to have a go at mutating a large virus exhibit and seeing how your newly created disease infects a world of unsuspecting creatures. FoAM Kernow will be tinkering and adapting the game in response to your thoughts and ideas.
The event is held in the Invisible Worlds Lab at the Eden Project, and you can drop-in on the day any time between 10:00-12:00 or 14:00-16:00.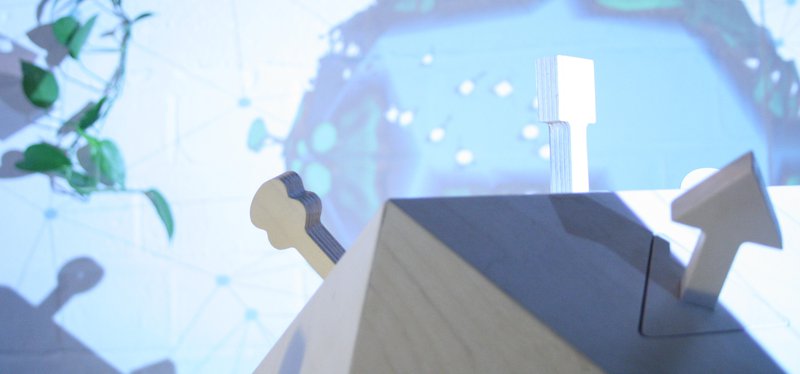 Location
Eden Project, Bodelva, Par, UK