feral business coaching is merging materials and understandings from life coaching, business strategy, feminist economics, dramaturgy, divination, DIY and design. It offers a focused and supportive space in which to think together creatively and experimentally about our own 'business' trajectories and livelihoods, including potentially sublimated elements such as administration, planning and accounting. It works with the proposition that to effect transformations in our wider business and economic systems we must also rethink our own means, modes and moods of production.
feral business coaching is also and fundamentally a project of fermentation or perhaps emulsification: to break down the consolidating associations of 'business' as an exclusively transaction-based, competitive, efficiency-seeking, growth-seeking, market-facing activity.
This work is guided by a feminist theory of diverse economies [2], which reconsiders 'the economy' not as an exclusively capitalist domain, but as diverse and interconnected practices of sustenance and livelihood. This includes the many exchanges and activities (non-monetary, collective, informal, underground) not normally valued or accounted for. feral business coaching adopts a radical redefinition of 'enterprise' as 'any productive activity that could bring us sustenance' [1].
Questions we are thinking about include:
How can feral business coaching contribute to a different kind of economy? With respect to the business of coaching itself, how to counter prevailing narratives of professionalism, accreditation and the client-service relationship with other modes and exchanges of integrity, collectivity, encounter and care?
Can we imagine coaching beyond the individual or the group: to look to a more-than-human / ecological / actor-network / socio-technical / animist / panpsychic coaching practice or stance? How would it be to coach a person/business along with its surrounding terrain / working conditions / the office laser printer / a host of environmental others, as interdependent, entangled co-actors?
feral business coaching is a collective endeavour initiated by artist and feral economist Kate Rich, as part of her entwined research directions with the Institute for Experiments with Business (Ibex) and the Feral MBA (fMBA). The term 'feral' describes an approach that is wilfully wild, as in pigeon, as opposed to romantically or nature-wild, like the wolf. The first feral business coaching training course took place in Nomi and Bolzano in the Italian Alps (June 2019), hosted by the community academy project of La Foresta.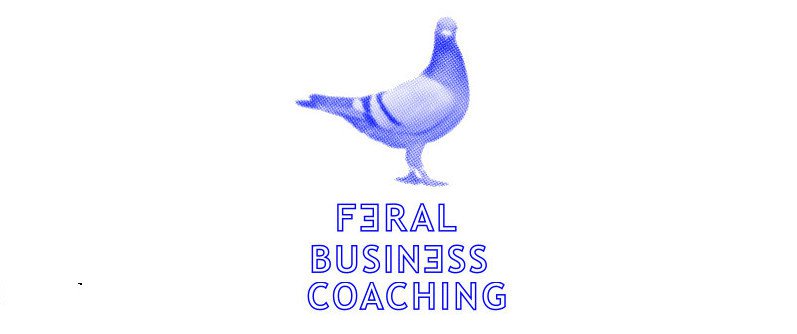 Activist legal scholar Janelle Orsi (2012) Practising Law in the Sharing Economy
J.K. Gibson-Graham, (2008) Diverse economies: performative practices for other worlds.