Konstelacije / Constellations
This event has passed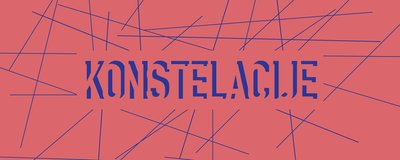 With the exhibition Constellations, Apoteka - Space for Contemporary Art in Vodnjan, Croatia celebrates its tenth anniversary.

Conceived as an exhibition, encounter, and event, Constellations create a network of relationships, building upon the continuity of previous program concepts that have addressed artistic practices through long-term exhibition series in Vodnjan, such as "Temporary Encounters" and "This is Not a Museum." Additionally, projects like "Cinemaniac/Thinking Film" or "Invisible Savičenta" were Apoteka's attempts to articulate the local context in which it operates, its own position, and the strategy of the artistic organization. The unique space of the abandoned pharmacy soon became a new place for encounters and dialogues about contemporary art and saw over forty exhibitions featuring more than 50 artists.

By bringing together a selection of artists who have exhibited at Apoteka over the past decade, the exhibition forms a meeting point for recent contemporary art production, institutional critique, artist-as-curator practices, and a dialogue between works that engage the potential of artistic imagination.
Konstelacije / Constellations
Ben Cain, Jasmina Cibic, Licio Debeljuh, Matija Debeljuh, Igor Eškinja, Petra Feriancova, Alen Floričić, FoAM - Maja Kuzmanović & Nik Gaffney, Igor Grubić, Tina Gverović, Ibro Hasanović, Vlatka Horvat, Kristian Kožul, Marko Lulić, David Maljković, Damir Očko, Lala Raščić, Dragana Sapanjoš, SofijaSilvia, Mladen Stropnik, Silvo Šarić, Marko Tadić, Dino Zrnec.

Read more: http://www.apotekapsu.hr/constellations/
Location
Apoteka – Space for Contemporary Art, Trgovačka ulica 20, 52215, Vodnjan, Croatia