A sustainable agriculture project designed to help farmers make the most of manure and food waste. The Crap App is a smartphone app which contains 3 components; the calculator, the image library (to which you can add your own photos), and record sheets of spreading events. The calculator determines the amount of crop-available key nutrients (nitrogen, phosphorus, potassium) within the manure at different spreading rates helping you decide how much to spread in order to meet the crop requirements, and also what this looks like (using images of different manures spread at different rates on fields).
The third version of the Crap App was released November 2019 and is available for free download via the Android PlayStore or iPhone app store. This version includes all the manures and crops from the UK RB209 documentation. The Crap App is now recommended by the UK Agriculture and Horticulture Development Board for farmers to work out how much manure to spread - this is essential for reporting the nutrients in Nitrogen Vulnerable Zones.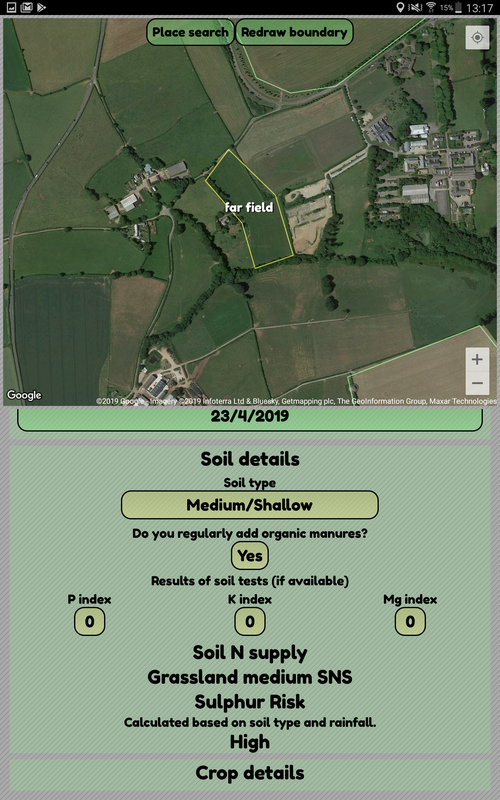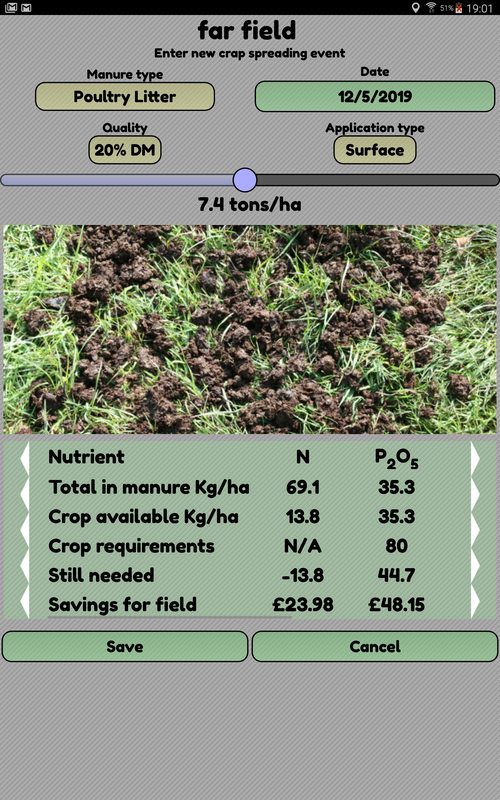 We designed the Crap App with input from farmers, young farmers, farm advisers, farm contractors, regulators, machinery manufacturers, researchers, funders, and compost producers - through participatory design workshops. The data has been checked and re-checked for accuracy by agronomists to make sure that the calculations are all working correctly.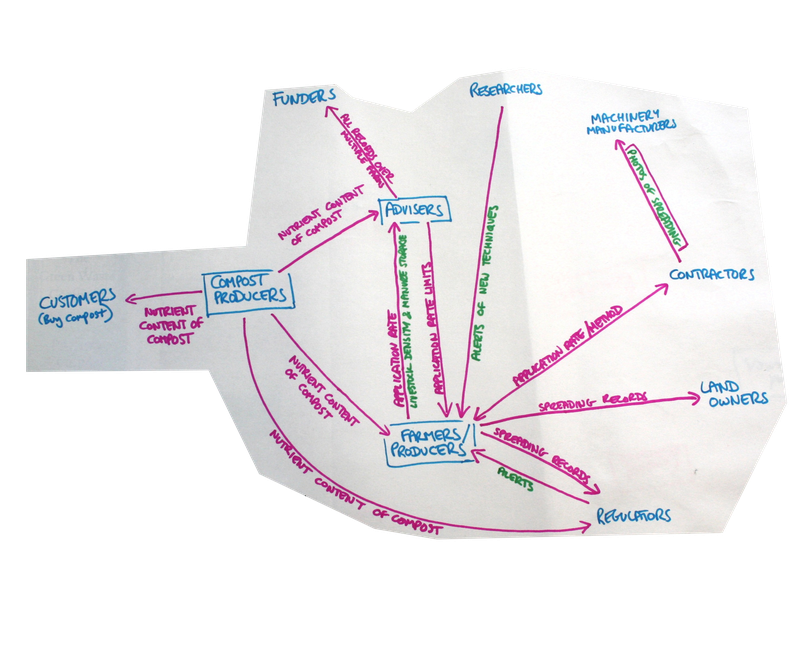 Image showing data flows between different potential user groups of the Crap App.
Image showing one of many decision trees working in the background of the Crap App.
This software won the Soil Association Innovation Award 2014. Find out all about it from Claire Reigate and Becky Wilson from the Duchy College presenting in style:
The Crap App was originally developed by FoAM Kernow on behalf of the SWARM Knowledge Hub, a Rural Development Programme for England (RDPE) initiative managed by Duchy College Rural Business School. The second version (The Crap App Pro) was funded by Rothampstead Research. The third version of the Crap App is funded via the Agri-tech scheme which is made possible by the European Regional Development Fund.
Privacy Policy
All your farm's data is stored on your own mobile device - the only times the app connects to the network is to send out CSV formatted data to an email address specified by you for exporting purposes, and to identify your location for mapping your fields. The app does not connect to the network in any other way, and no data is collected by FoAM Kernow, or any other partner organisation.