Futures Brought to Life
This event has passed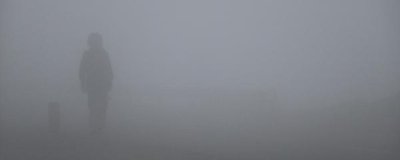 In times such as these, we need to be interested in "What if..?" questions and "As if..." experiences. Not as "mere speculation" but as exercises for the imagination, developing the Arts Thinking processes of anticipating in multiples and options, ambiguous and contingent. Actively training futures thinking, create agency and futures preparedness, leading to a democratisation of the future.
The FBTL Symposium offers applied and theoretical insights into practices for creating experiential, mutant and hybrid futures. The symposium integrates a wide spectrum of Experiential Futures practices, from Speculative Design via Mutant Futures to Physical Narratives. Having a strong focus on Futures Literacy as a means to make the diversity and plurality of possible futures negotiable for all interested. This literacy fosters the capacity for imagining how things could be different and how these differences could be meaningful.
The field of Futures Literacy aims to bring the capabilities of futures thinking to a broad public. The capacity to "think out loud" about possible futures has escaped the ivory towers, houses of government and large corporations, it is becoming integrated in all our lives.
Futures Literacy takes many forms. The emerging field of Experiential Futures is one. Experiential Futures create direct encounters with possible futures. This unmediated experience removes the barrier of complexity, fear and paralysis that is often felt when imagining possible futures. The immersive experience of being in a possible future cuts through that obstacle.
This symposium investigates the ways experiences of a possible future enable engagement with futures in general and thus lead to agency. Bringing together a range of the most innovative and experimental futures practitioners, involved in speculative design, activism, policy, business and the arts, the symposium will expand our horizons of imaginable futures practices.
Preliminary Line Up 12 May 2022 10:00 – 17:00
Superflux (Anab Jain) - You Can Only Be The Revolution
Extrapolation Factory (Chris Woebken and Elliott Montgomery)– A decade of participatory futures
Katharina Unger - Farming insects: from speculation to industrial technology
Alex Davies - The Present Edge of a Very Near Future
Time's Up - Sweaty Futures, Snooping and Joy: Social Immersion in Experiential Storyworld Futures
FoAM (Maja Kuzmanovic & Nik Gaffney) - Life, life support and the afterlives of (im)possible worlds

Preliminary Line Up 13 May 2022 10:00 – 17:00
José Ramos – What Can we Learn from a Conversation with Three Mythological Beings from the Futures?
Paul Graham Raven - The limit(ation)s of literacy: meandering toward a (trans)media ecology of futures
The Yes Men (Andy Bichlbaum | Jacques Servin) - Fiction can sometimes lead to reality
Lucy Kimbell - Prototyping social and policy futures
Changeist (Scott Smith and Susan Cox-Smith) - Calibrating Experiences
Sophie Howe - Why [do] we need a Future Generations Commissioner[?]
Angewandte Interdisciplinary Lab, Georg-Coch-Platz 2, 1010 Vienna

Further details via Time's Up
Location
Angewandte Interdisciplinary Lab, Georg-Coch-Platz 2, 1010 Vienna, AIL – Angewandte Interdisciplinary Lab, Georg-Coch-Platz 2, 1010 Vienna, Austria