Buratinas Taxi Service
This event has passed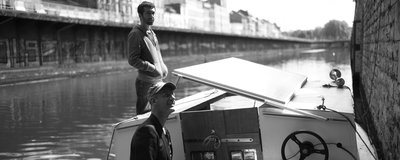 Buratinas is a project and a boat run by individuals from two Brussels organizations, FoAM and Nadine.
Looking at the well-known mobility crisis in Brussels and the obvious availability of one major transportation route straight through the city, Buratinas proposes an alternative means of transportation by bringing a solar-powered taxi service to Festival Kanaal.
The Buratinas Taxi Service offers people the possibility of transportation through Brussels in an ever-so-slow duck's-eye-view sightseeing experience. Taking its time to show rather than move people around, It serves as a romantic, idiosyncratic glue between the various locations of the Festival.
During these trips an old seafarer's habit will be revived where true, imagined, old, recent and downright outrageous stories will be offered and accepted as currency for the service.