Arts and Civic Change: Shaping the Future Forum
This event has passed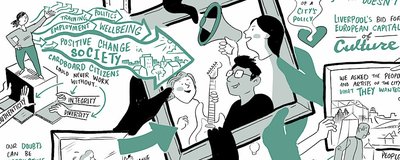 An in-person gathering of partners and civic changemakers organised by the Calouste Gulbenkian Foundation.

FoAM is involved in co-designing an facilitating this event about the journey of the civic arts movement in the UK and beyond - to highlight what has been achieved, flag what is missing and build what is coming next. An opportunity to share best practice, foster connections and understand what's needed for a flourishing future.
---
Invite only, registration required.

Location
Fazeley Studios, Fazeley Street, Birmingham B5 5SE, UK