Foam Kernow mini update
Posted Feb. 19, 2015 by Dave Griffiths
A short update on the things currently going on at Foam Kernow, alongside the stuff I've been blogging about recently. We are near completion of a new version of the butterfly hunting game - this time being developed for the National Museum of Natural History in Paris, where it will be a citizen science exhibit to collect data on visitor's perceptions of the wing patterns. A brand new Open Sauces web tool is under development as well, much conversation concerning database models for cuisines, menus, recipes, ingredients and flavours.
We're planning our first ever biohacking workshop, in Cornwall led by the London Biohackspace. As part of that we need to construct a bunch of high power LEDs to expose yeastograms to UV light to create pictures. With all the precautions required for this (you don't want to get too close to them), it seems like we're constructing a giant space laser.
The beginning of the year has also been about moving long running projects on to their next stage. Mongoose 2000 has now had 4 months of parallel data collection in Uganda at the same time as their old system, and they agree by 98%, which is good enough for them to move completely over to the Raspberry Pi and android tablets. We've also incorporated a ton of feedback from this testing time. Symbai also has been improved ready for it's next outing to India in May, mostly synchronisation fixes as this system needs to sync photographs and audio files as well. Also a bit of in depth reading about SQLite's query planner has led to a dramatic speedup for both these applications.
Also in the workshop vein - this year's Raspberry Pi Minecraft hacking workshop will be happening on April 2nd at dBsMusic in Cornwall College. Bring on the networked mayhem!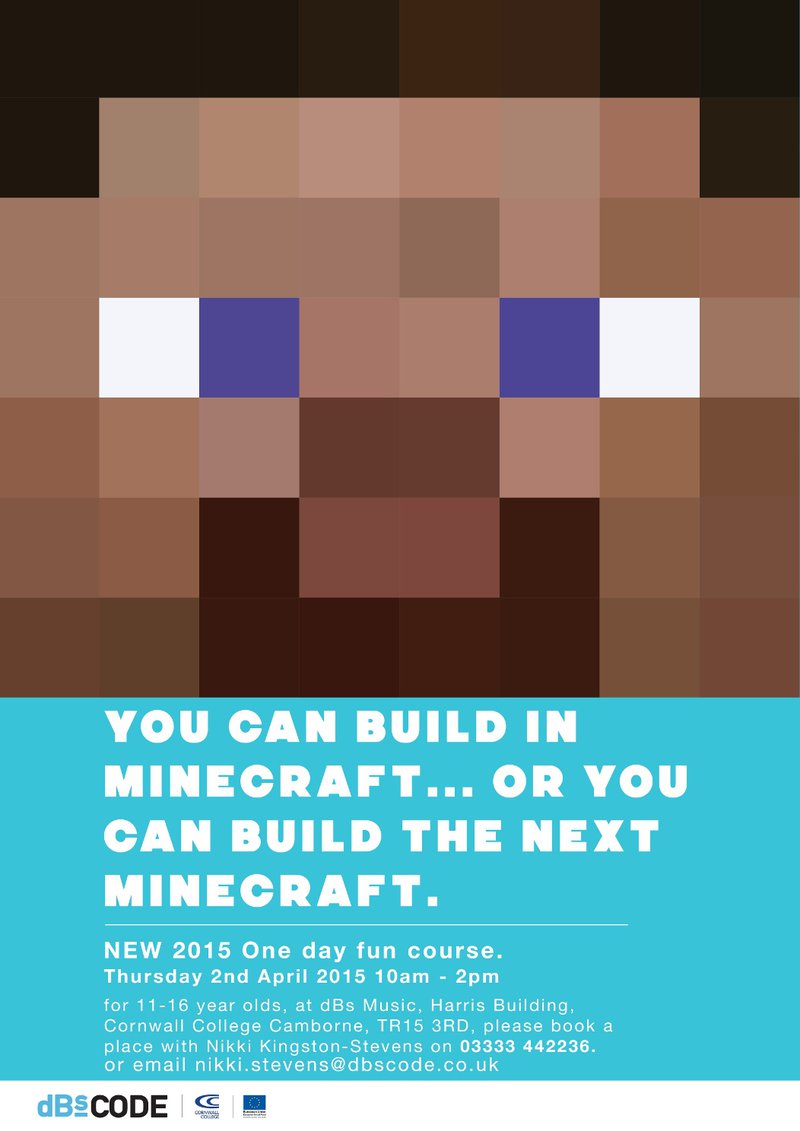 Created: 15 Jul 2021 / Updated: 15 Jul 2021