Robot nightjar eggshibition at the Poly, Falmouth
Posted Sept. 4, 2014 by Dave Griffiths
As part of this year's Fascinate festival we took over the bar at Falmouth's Poly with visualisations of the camouflage pattern evolution process from the egglab game.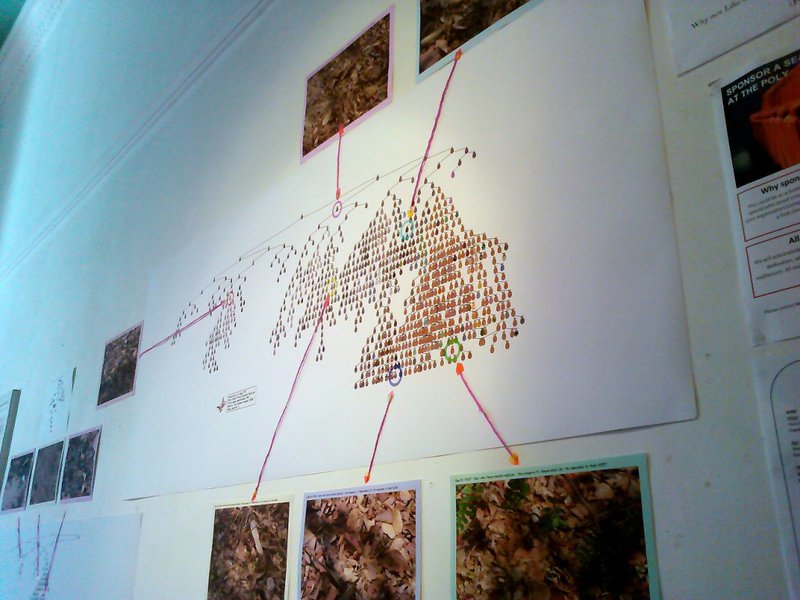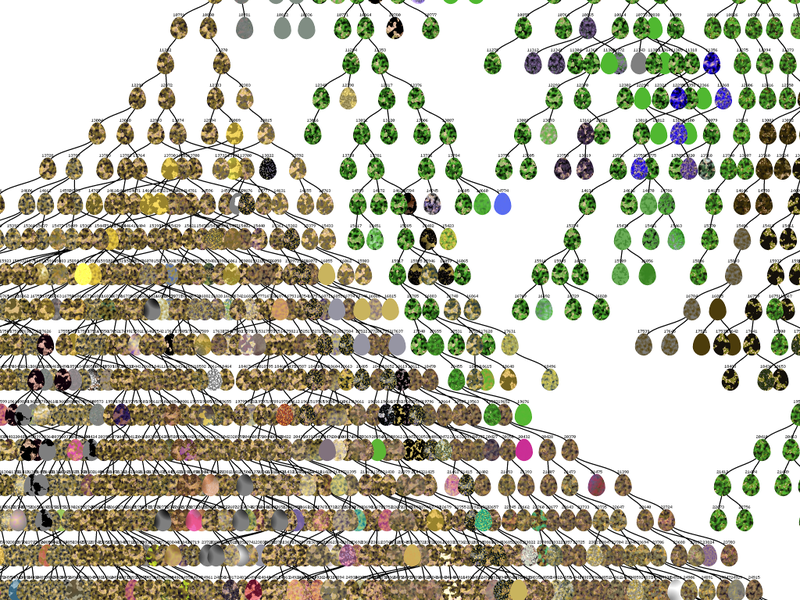 This was a chance to do some detective work on the massive amount of genetic programming data we've amassed over the last few months, figure out ways to visualise it and create large prints of the egg pattern generation process. I selected family trees of eggs where mutations caused new features that made them difficult for people to spot, and thus resulted in large numbers of descendants. Then I printed examples of the eggs at different stages to see how they progressed through the generations.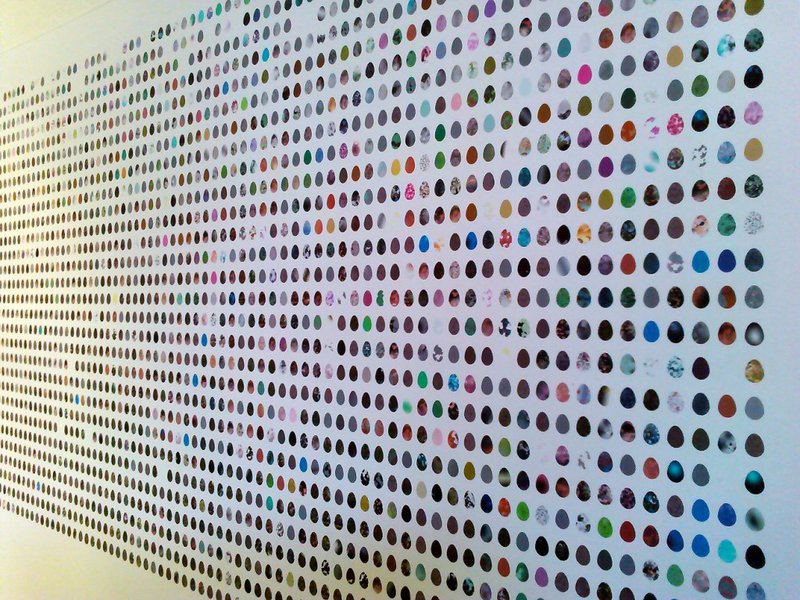 We also ran the egglab game in the gallery on a touch screen which accidentally coincided with some great coverage in the Guardian and Popular Science, but the game kept running (most of the time) despite this.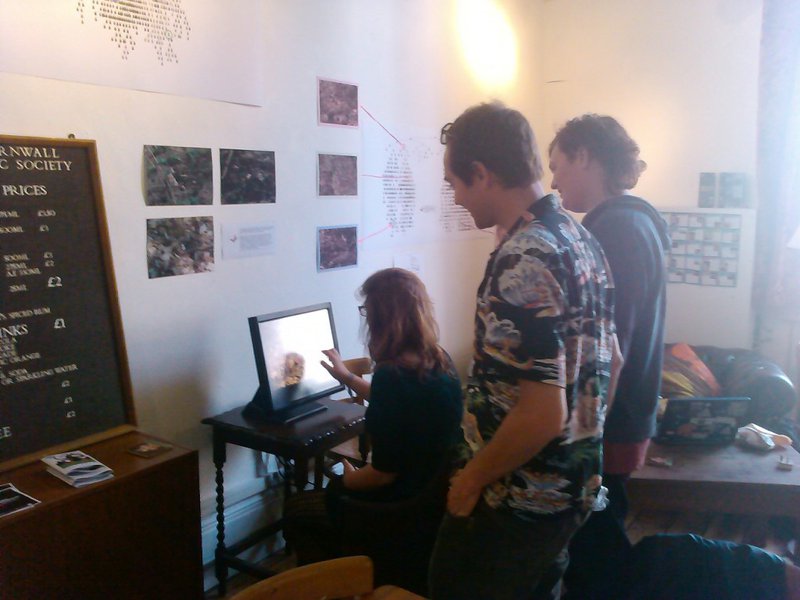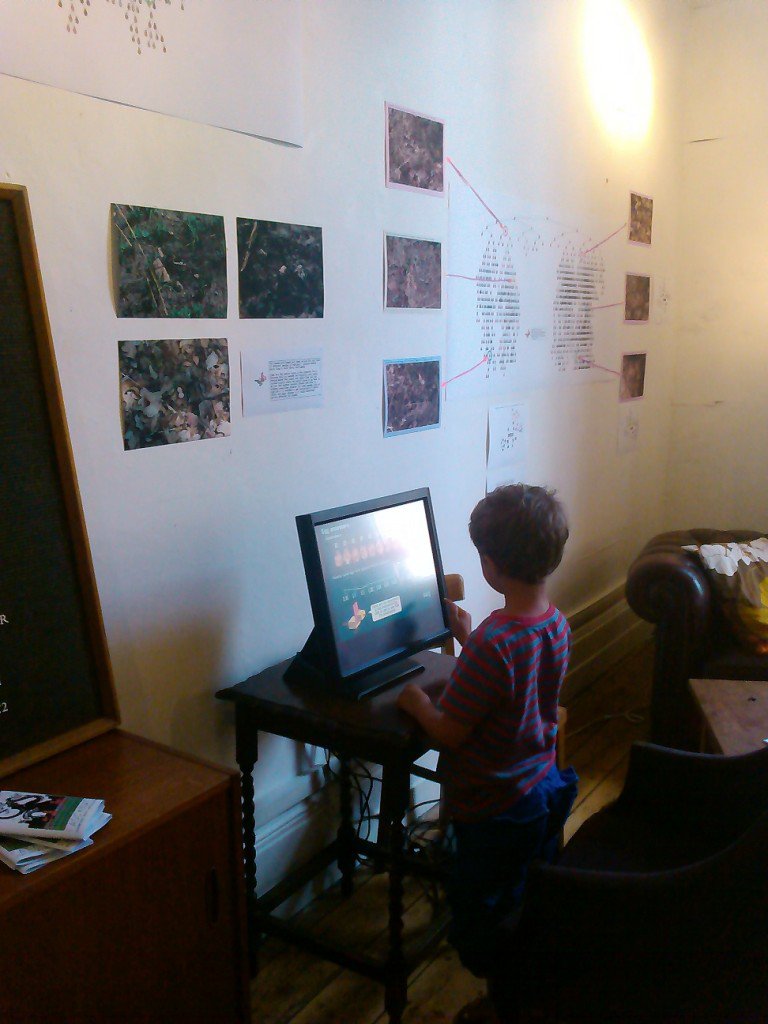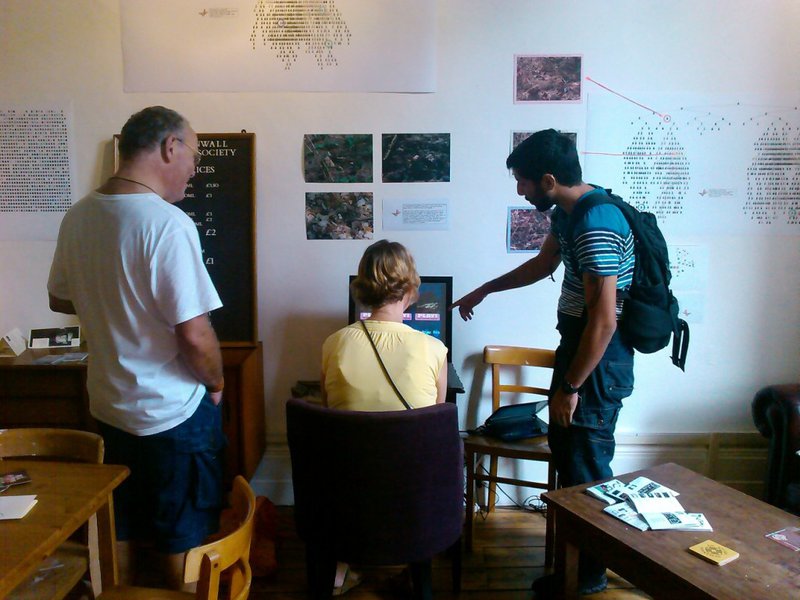 The Poly (or Royal Cornwall Polytechnic Society) was really the perfect place for this exhibition, with its 175 year history of promoting scientists, engineers and artists and encouraging innovation by getting them together in different ways. Today this seems very modern (and would be given one of our grand titles like 'cross-displinary') but it's quite something to see that in a lot of ways the separation between these areas is currently bigger than it ever has been, and all the more urgent because of this. The Poly has some good claims to fame, being the first place Alfred Nobel demonstrated nitro‐glycerine in 1865! Here are some pages from the 1914 report, a feel for what was going on a century ago amongst other radical world changes: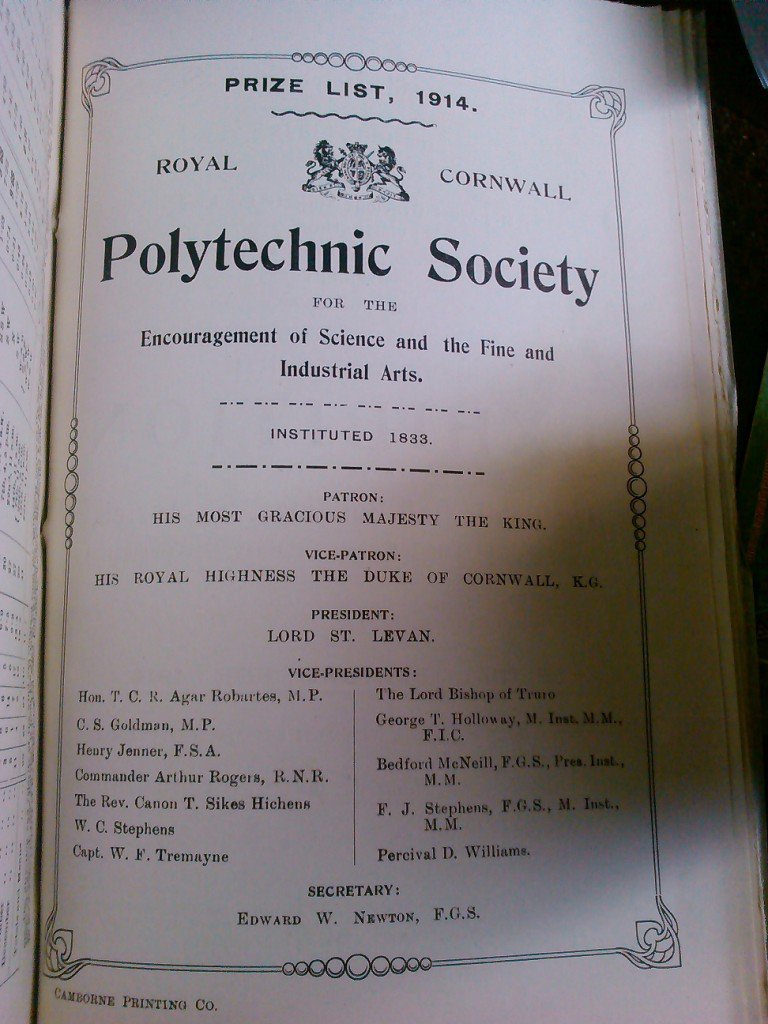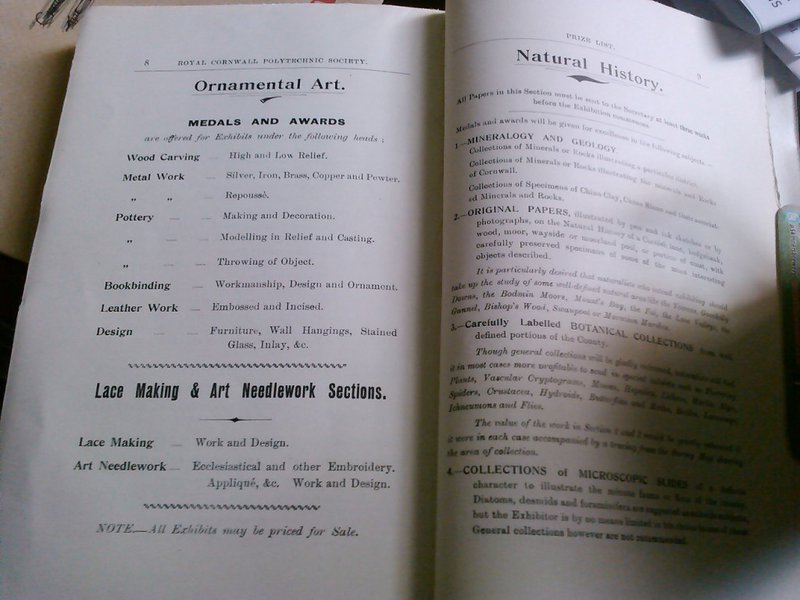 Created: 15 Jul 2021 / Updated: 15 Jul 2021