Germination X at Loading Bar, Falmouth, UK
Posted March 30, 2012 by Dave Griffiths
Where better for doing a game focus group test than in a games cafe? We had a fantastic turn out last night - we actually ran out of space! This was the third Lirec focus test using Germination X, but the first I've been physically involved in, and the biggest public event about this game I've done since last year's draw your own plant spirit at Pixelache, way back at the start of the project.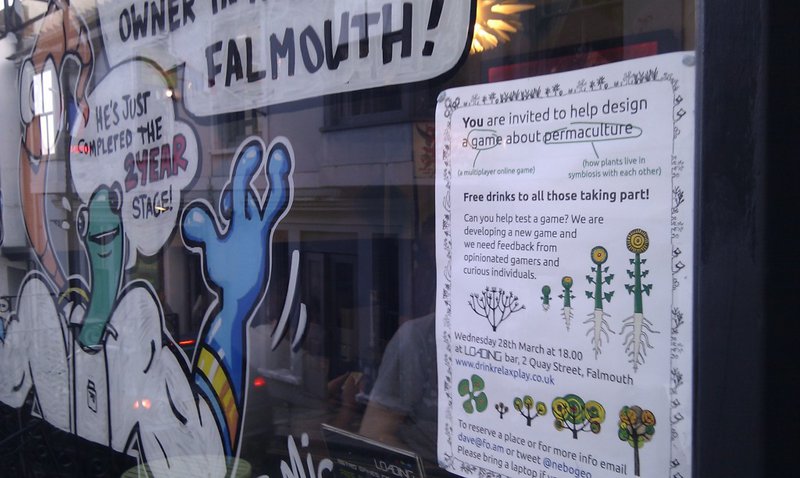 Loading is based in the centre of Falmouth, and offers refreshment and the latest games to it's dedicated clientele. We started off with around 45 minutes playing followed by a post-it note session covering the questions from SICS/mobile life, then a more freeform discussion on observations, many improvements and inevitable deep philosophy of game design as the evening wore on.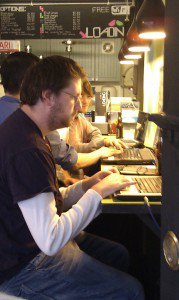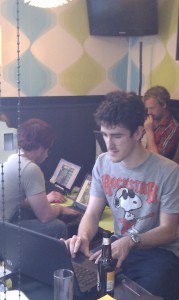 The participants included local people interested in permaculture and organic farming as well as those with a more games interest. Some interesting/unexpected things happened, and I haven't even begun going through all the feedback, so more on that soon.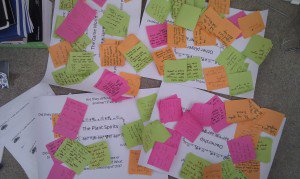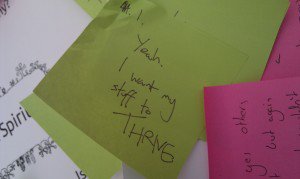 Created: 15 Jul 2021 / Updated: 15 Jul 2021