Groworld Games
Posted Sept. 28, 2011 by Dave Griffiths
During 2008 and 2009 a small group of groworlders including members of FoAM and invited participants Tale of Tales and Six to Start worked on designs and prototypes for games that would strengthen the connection between plants and people.
Research Reports
Reports of research done and the work process: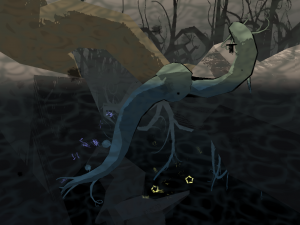 Try the games
FoAM's games prototypes are available to download here:
The code is included in these packages which you can play with (have a hunt around). The development repository is here here. These games are built using fluxus. Screenshots of Tale of Tales's prototypes are here
Ongoing work
This project has fed into further work with Germination X. See also more work in progress.
Created: 15 Jul 2021 / Updated: 15 Jul 2021